Important information for our patients regarding COVID-19:
Spirit Physical Therapy continues to provide essential patient care at all of our office locations. In addition to observing CDC guidelines and complying with state and local orders, we have implemented the following safeguards for the protection of our patients, staff, and greater community:

Physical therapists will wear masks while providing patient care. We ask that patients also wear a mask during treatment, if possible.
Current patients must contact their treating therapist or Spirit PT office to reschedule treatment if any of the following apply:
You have a fever of 100.4 degrees or higher
You have been experiencing any new respiratory problems, such as unexplained cough or shortness of breath
In the past 14 days, you have been in contact with an individual who has been confirmed or suspected to have COVID-19, including those instructed to self-quarantine
Patients with risk factors for serious complications of COVID-19, such as advanced age, immune system compromise, and pre-existing respiratory conditions will be treated in one-on-one sessions. If you have any underlying risk factors, please communicate this to your treating therapist at your initial visit.
Telehealth physical therapy is now available and covered by many health insurance plans during the public health emergency, including Medicare Part B. If you are a new or existing patient interested in scheduling a telehealth visit, you may
contact us or
schedule a telehealth session online. If you reside in Missouri, a physician order is required to receive physical therapy (including telehealth PT).
Updates to Spirit Physical Therapy's operations and procedures during the COVID-19 pandemic will be disseminated to current patients and made available here on our website.
Experience the Difference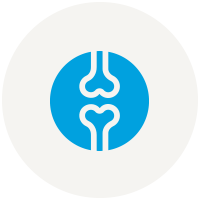 If you have experienced outpatient physical therapy, and have been unimpressed by poor results or a lack of therapist attention, you will be blown away at
Spirit Physical Therapy. Simply stated: we are different. Built from the ground up to provide the best rehab experience, Spirit Physical Therapy provides you with one-on-one care from experts in the profession.
Read our
reviews, then experience the difference.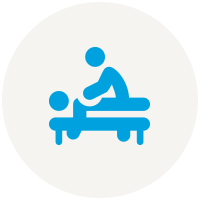 Our
physical therapists
boast doctorate (DPT) degrees in their field, have years of combined experience directing outpatient rehabilitation clinics, and possess post-graduate certifications in areas such as Manual Physical Therapy and Functional Movement Systems. Your goals are our goals.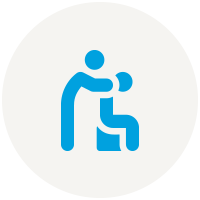 Spirit Physical Therapy's
three locations
are locally owned and operated, and purposefully designed to be compact clinics situated within large
multi-disciplinary offices. This unique model keeps our business costs low so that we can provide personalized one-on-one care
to each individual instead of juggling multiple patients at once.


Here's what just some of our patients have to say...

Dr. Tony Friedrichs, Spirit PT - O'Fallon

Dr. Patrick Rich, Spirit PT - Ellisville
Dr. Kate Blackburn, Spirit PT - Wentzville